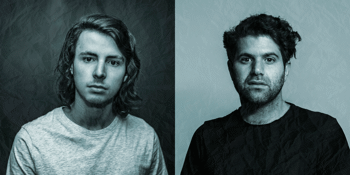 New World Artists presents
Machine Age - Cairns
with special guests
Edge Hill Tavern (Cairns, QLD)
Saturday, 16 November 2019 8:00 PM
Machine Age are stepping forward with their debut album 'Point Of Departure' set for release on Friday, September 13, raising the high standard of songwriting and sonic experimentation the duo have held through critic-favorite singles Chivalry, Fighting and Dust, and delivering a project with the full creative scope of the undeniably talented pair.

To celebrate the release of 'Point Of Departure', Machine Age will set on a national tour with dates in Brisbane, Sydney, Melbourne, Adelaide, Hobart, Gold Coast and Cairns.

The debut album has been a long time coming from Machine Age, front man Adrian Mauro has always had trouble saying goodbye and saying hello, and 'Point Of Departure' is a little bit of both.

"'Point Of Departure' in its simplest meaning, the start of a discussion, it's the first full project we're putting into the world, but it's got a deeper meaning for me. When I was 15, my older brother passed away and I found myself alone in our shared bedroom full of his instruments. I got hooked on music from there, playing his instruments." said frontman, Adrian Mauro.

It wasn't for years after that moment when Adrian took on the name Machine Age, but since adopting on the creative moniker the artist has seen success on stages alongside The Jungle Giants, Holy Holy and #1 Dads as well as consecutive nominations in both the Heavy and Electronic categories at the Queensland Music Awards.