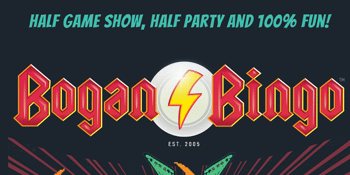 Bogan Bingo
Leisure Inn (Rockingham, WA)
Saturday, 6 April 2019 8:00 PM
Starting in Victoria over ten years ago, by the CEO-gan Daz himself, Bogan Bingo has grown to become one of the most successful, hilarious and uniquely Australian entertainment options around.
WA is the fastest growing region for Bogan Bingo, with a bogan-boom of over 180 shows a year. It's one of the most popular comedy events booked across Australia and is performed worldwide with over 500 shows a year.
All 'Professional Bogans' are experienced comedians and performers, who know how to handle their balls, with a high standard of professionalism and all have graduated with horns from Daz's Bingo School of Rock.