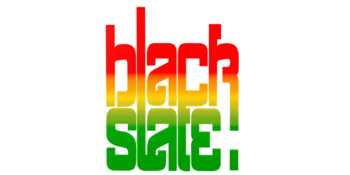 BLACK SLATE
Featuring '2nd Nature' & 'Henrique Vibes'
Parkwood Tavern (Parkwood, QLD)
Saturday, 2 November 2019 8:00 PM
A Peaceful Demonstration……..

How do you make three into twenty-four without maths, the answer is Magic! The magic of vibes Roots Rock Reggae vibes perfected by Reggae Scientists

Black Slate who are leaving their monument set in stone with their latest album 'Peaceful Demonstration'.

With forty odd years in the business, this tidal wave of reggae force is heading towards the hearts, minds and souls of all who are converted along the way by. Their deep roots reggae returns with their first full-length album released since the album SIX PLUS ONE in 1982 which was released digitally in 2014.

Black Slate was formed and based in the United Kingdom in 1972 and worked originally as a backing band, members would work with other Jamaican artists like Leroy Smart, The Heptones, Johnny Clarke, Ken Boothe, Dennis Brown, Jimmy Cliff, Toots and the Maytals, Sly & Robbie and Peter Tosh. In 1975 Black Slate became their own group and had a hit in 1976 with the song Sticks Man. The band had other successful songs during this period like Mind Your Motion, Boom Boom and the the massive world wide hit: Amigo.

During this period the Black Slate band would travel on thirty day tours as a support act for artists like Peter Tosh with whom they toured with on several occasions. The tours were all across Europe to Holland, Belgium, Germany, France, and throughout Italy. Wherever there were music festivals the band was present on the lineup. The band also performed at the Rainbow Theatre in London to a sold out crowd and shortly thereafter toured to Australia and New Zealand. It was during this period that the British rock and roll explosion was happening and in reggae there was a parallel contingent happening with groups like Aswad, Steel Pulse, UB40 and Black Roots all taking off during this period from the years 1977-1979. It was also during this period that the "Rock Against Racism" movement was taking shape and Anglo bands like The Jam, Generation X and Adam and the Ants were teaming up with their Afro-British counterparts.


The band began to grow weary of touring to this degree. Three of the original members chose to take a hiatus from touring life to help raise their families and establish sustainable business ventures. Although the original lineup's lead singer and bass guitarist decided to carry on with touring with a new lineup. The rest of the band started families secondary businesses and decided to remain at home in the UK & Caribbean, to build businesses. Once these original members' children began college, they determined it was time to hit the road again!