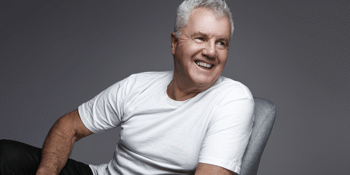 Daryl Braithwaite
Supported by Darlinghurst
Gateway Hotel (Corio, VIC)
Friday, 29 November 2019 8:00 PM
Daryl Braithwaite, beloved to most Australians, has a career spanning 5 decades. In November 1988 Daryl released the phenomenally successful album 'Edge' which spent well over a year in the national Aria chart, peaking at #1 for several weeks.

In 1989 it became the highest selling CD in Sony Music Australia's history, spawning 5 hit singles including 'One Summer', written by Daryl which went on to achieve gold status. In November 1990 Daryl released his follow up album 'Rise', Daryl again proved that he had what it takes to make an album work and both the critics and public agreed. Rise boasted a further 5 hit singles.
The most popular was undoubtedly "The Horses', holding the #1 position on the national charts.