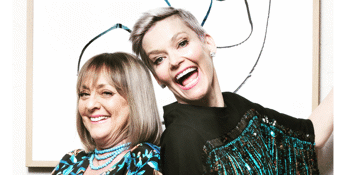 One Fat Lady & One Thin Lady
York on Lilydale (Mount Evelyn, VIC)
Tuesday, 19 November 2019 1:00 pm
Denise Drysdale and Jessica Rowe are two Aussie TV icons and best friends.

Now, they are pressing 'record' on their revealing conversations where they compare their very personal, hilarious and candid tales of family, work, relationships and all the bits in between that we call 'life'.

One Fat Lady and One Thin Lady is a rollercoaster ride of unfiltered conversations that will illuminate, uplift and entertain as Jessica & Denise bring their Podcast show live !